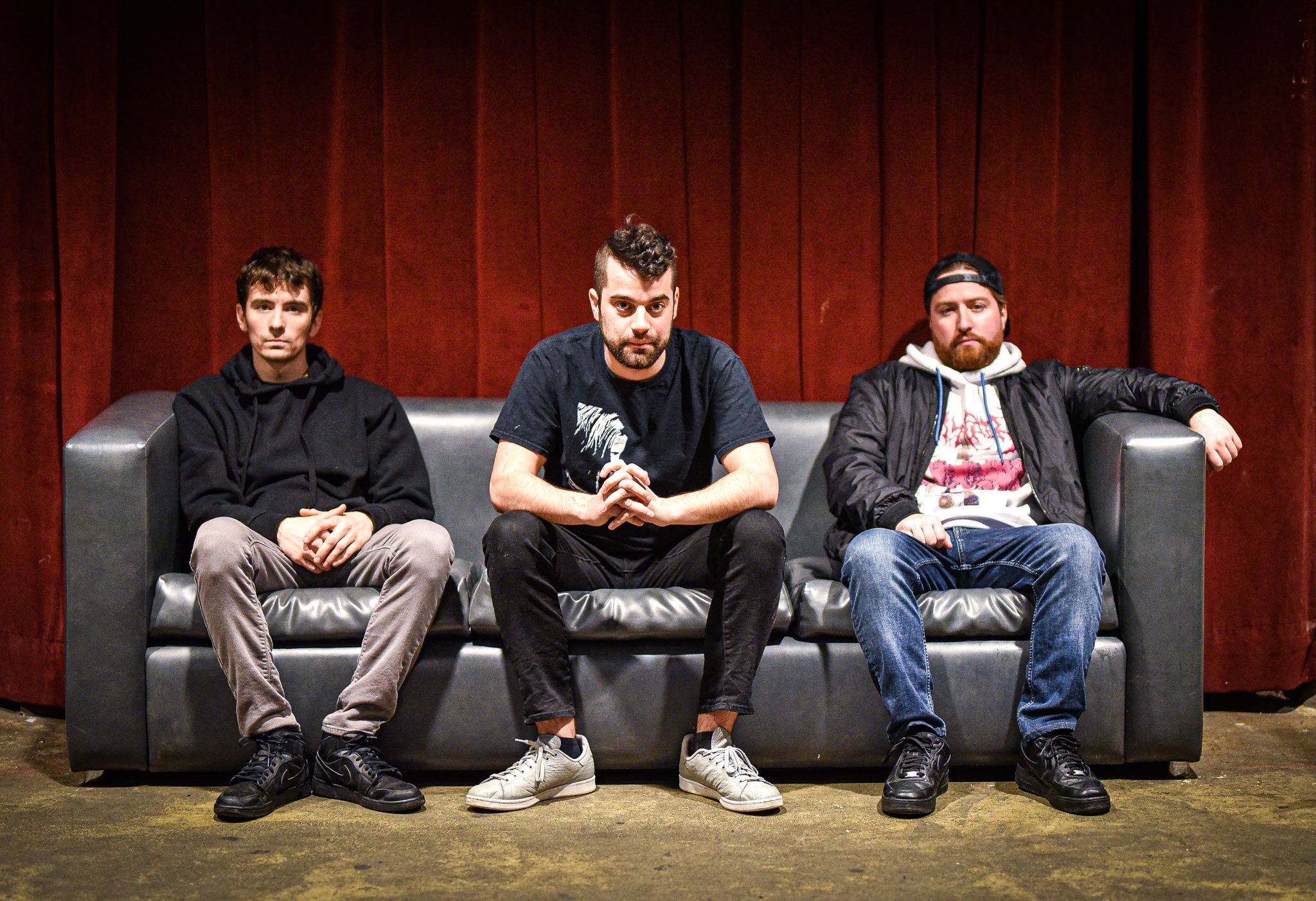 "lespecial's sound owes as much to Radiohead and The Mars Volta as it does Medeski Martin & Wood and Umphrey's McGee"
- Relix     
"That lespecial shit is crazy."
- Akil the MC (Jurassic 5)
"Trap-metal"
- Nikki Glaspie (Beyonce / Nth Power)
"One of the best bands I've ever seen live"
- Ott
• Currently has over 20,000 followers on Facebook 
lespecial carve their own sonic path in modern music, creating their signature blend of "heavy future groove". The power trio's fresh synthesis of varied and divergent influences doesn't underestimate the listener, reflecting a post-modern cultural climate in which fans have space on their aural palette for J Dilla, Radiohead, King Crimson and Fela Kuti. Veering from hip-hop to metal, prog to house, pensive indie-rock to apocalyptic dub, leaving room for head banging and hip swaying alike, while still presenting a unified sound and vision. 
These three childhood friends from Connecticut play off of a lifetime of shared experience in their writing and performance. In a power trio, it's essential that each of the players can utterly captivate you at any given time. Each individual has a lot of weight to carry and is only as strong as the weakest link. In the studio, as on stage, it seems at first blush that Jon Grusauskas—delivering lyrics that call for your attention and seamlessly moving from guitar to keys to samples—is handling the entire upper end of the spectrum... until you consider how broad the melodic embrace of rhythmatist Rory Dolan and low end wizard Luke Bemand: injecting splashes of color and wicked chops into their heavy groove foundations or driving assaults, this dynamic battery simultaneously eases and propels lespecial through fractious changes of mood and tempo. Additionally, whether at the forefront or scattered throughout the mix, all of them use live looping or triggered samples that contribute to a sound that is far greater than that generally created by three people as they seek to tap into a primitive past, distorted through the lens of contemporary technology. 
---
Praise for "Ancient Homies"  (lespecial's third album, released December 2020)
"Ancient Homies is a stunning synthesis of slammin' sludge riffage, shoegaze oscillations, breakbeat-meets-Brit pop, psychedelic dub, and brainiac polyriddims, all of it swimming in supersonic sound-design."
- Live For Live Music
"This New York trio has some of the freshest and most interesting genre fusions I've heard in a while. Indie rock is the base sound, stretched over a proggy framework of complex and innovative structures. Mixed in with this, though, are hip-hop inspired samples, synth tones, and rhythms. Groovy bursts of fuzzy metal crunch against some of the sparser passages. It's not hard to find bands that claim to draw influences from all over the musical spectrum, but it's rare to find one that actually does. Lespecial is that rare band."
- The Elite Extremophile (Top 50 Prog Albums of 2020)
"Looking for interdimensional grooves and trips through multi-genre wormholes? Look no further than lespecial's Ancient Homies."
"Ancient Homies is a monument to the past 20 years of music, whilst forging its own path in experimental music for a diverse crowd. An absolute must-listen of 2020, this record is fun, engaging, and well worth your time."
-  Everything Is Noise
---
0:00/8:37

0:00/6:07

0:00/4:38

0:00/5:09

0:00/4:47