Farnell Newton & The Othership Connection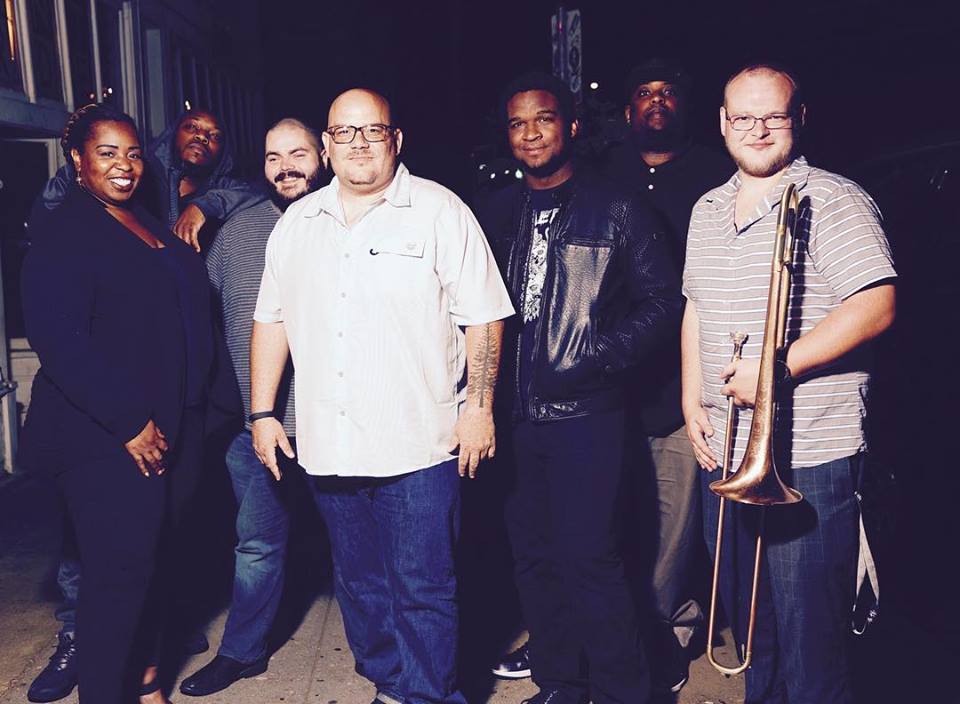 "Farnell Newton & The Othership Connection - the funk to feed your soul"
-The Register-Guard, March 2016

"Like his fellow barons of brass Jeff Bradshaw, Saunders Sermons and Trombone Shorty, Farnell has truly proven that he is equally capable of being a member of the band or a solo act."
-SoulBounce, March 2015

"Still considered a young lion of the local jazz scene despite deserving tenure, trumpeter-producer Farnell Newton has his hands on just about everything cool and funky happening in Portland. His name on a bill serves as a seal of freshness."
-Willamette Week's Finder 2012-2013 – Casey Jarman
Revitalizing Funk & Soul with a new twist, Farnell Newton & The Othership Connection has been stirring up a ton of noise on the NW music scene. Led by Trumpeter Farnell Newton, who currently tours with Jill Scott & Bootsy Collins, The Othership Connection brings a sound that blends the old with the new.  They are gaining a reputation of funkin' up stages all night long.
Trumpeter
Farnell Newton
is one of the most versatile musicians & educators in the Northwest, playing straight ahead jazz, funk, Latin music, soul, hip hop, and more. In the last year, Newton toured with 3-time Grammy Winner & award winning Actress Jill Scott.  Farnell has also performed with a who's who of world class artists including, Stevie Wonder, Bootsy Collins, Cee-Lo Green, Karl Denson, Lettuce, George Duke, Brian Blade, Eric Benet, Lalah Hathaway, Ron Isley, R. Kelly, Fantasia, Gladys Knight, Charlie Wilson, Chaka Khan, Najee, Will Downing, Earth, Wind and Fire and more!
Drummer extraordinaire
Tyrone Hendrix
is one of the more sought after drummers in the industry. He has appeared on national television with singer and Prince's New Power Generation band-mate Liv Warfield, on The Jimmy Fallon, and Arsenio Hall shows. Bassist
Marquay Seamster
is an in-demand bassist and well rounded musical director. He currently performs with Mike Phillips, Liv Warfield, Tim Snider and many other artists in the NW. For over a decade
. 
A commanding figure, standing at 6'6", he has pioneered a new generation of funk with his psychedelic alter-ego and uber-funky band, Doo Doo Funk All-Stars, hailing from the fictional planet Dookion.  
Kyle Molitor 
began playing trombone at the age of 12. Currently Kyle is performing with the legendary Bootsy Collins, Doo Doo Funk All-Stars, and with the Rose City Horns.  The Youngest member of the band, guitarist
Agyel Ptah - Hotep Marshall
 brings a funkadelic rock edge to complete the band as a whole. You never know what he is going to do next while on the stage.
With their debut recording in the works, to be released on FNBEATSGALORE / Ropeadope, 2017 is looking to be a funky year!